BACCALAUREATE
Preparation for the French baccalaureate exams (3ème, 2nde, 1ère and terminale classes, the equivalent of Year 10 to 13 in the UK and 9th to 12th grade in the USA)
THE FRENCH BACCALAUREATE IS INTERNATIONALLY ACCEPTED: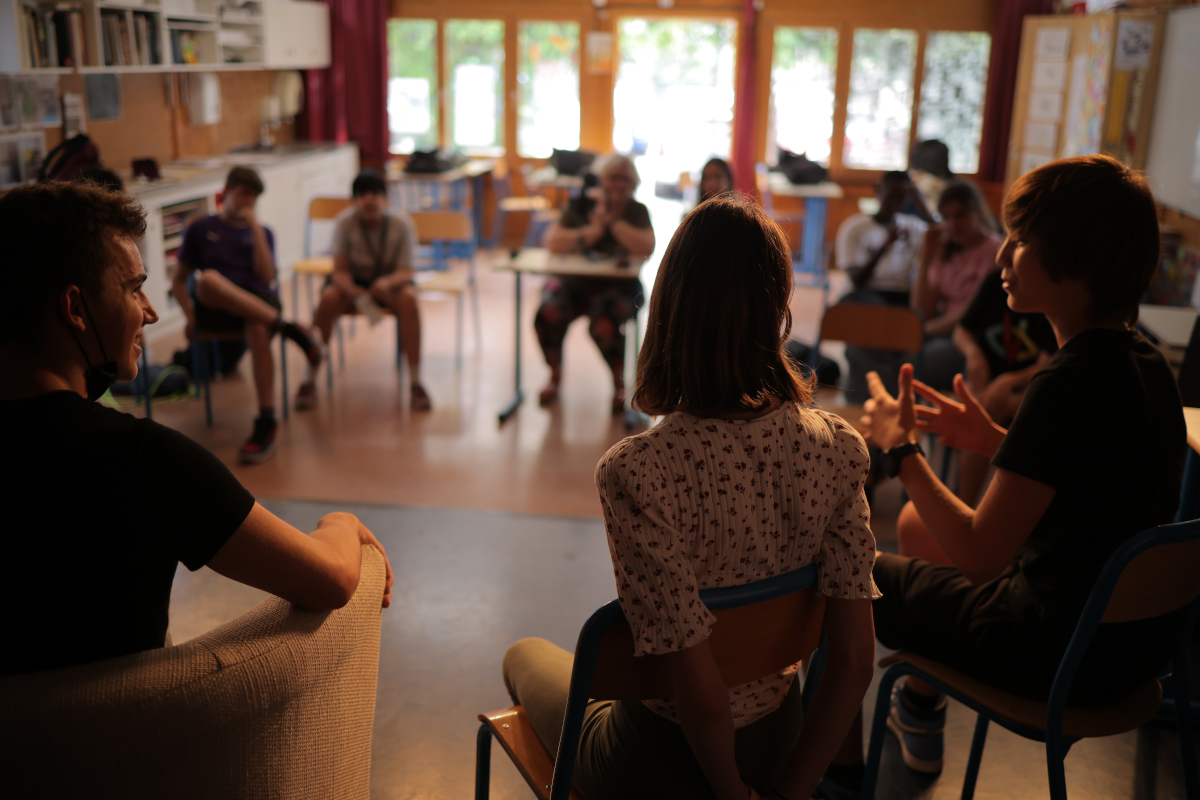 The French baccalaureate is a world-renowned springboard towards successful further education. It opens the doors of all Swiss and foreign universities and schools. It is obtained with an overall pass of 10/20 with a coefficient system and no minimum qualifying grade.
More than a simple diploma, the French baccalaureate develops an analytic mind and an in-depth general culture.
THE NEW BACCALAUREATE FROM 2021:
This reform replaces the different series of baccalaureate (science, economy, literature & arts) with a general programme completed by 3 speciality subjects chosen by the students, and if they wish extra, optional subjects.
So:
All baccalaureate students will benefit from the being taught the same basic subjects, guaranteeing the acquisition of fundamental knowledge and the success of each student.

Students will choose 3 speciality subjects in which to extend their proficiency in their areas of interest, thereby studying their favourite subjects further and increasing their motivation!

Students can increase their results further thanks to optional subjects such as mathematics, Latin, a third foreign language, Arts and Sport.
THE CHOICE OF SPECIALITY SUBJECTS:
Mathematics, Physics-Chemistry (one joint subject), Biology, Social and economic sciences, History-Geography (one joint subject), Geopolitics and Political science, literature and culture in a foreign language, Arts.
The speciality subjects are taken as from 1er class (Year 12 UK, 11th grade USA), during 3éme and 2nde (Year 10 and 11 UK, 9th and 10th grade USA) all the students study the same subjects. Towards the end of 2nde, the students choose three speciality subjects, two of which will be continued until the end of secondary school.
LANGUAGES TAUGHT:
English, German, Spanish, Italian, Latin as well as other languages such as Russian, Arabic, Hebrew, Chinese, Greek,… are available upon demand. The lycée Töpffer also prepares students for external language exams such as Cambridge, TOEFL, IELTS, Goethe-Institut, DELE, etc.
OUR STRENGTHS:
Our students receive an excellent, personalised preparation for exams; small classes (around 15 to 20 students) per class, daily supervised study hall in the presence of qualified teachers to support students in their personal work, and a practice baccalaureate exam every Friday afternoon so students know what to expect.

Our teachers are both experienced and extremely available, students are closely supported by the direction which guarantees an excellent success rate of 100% (of approximately 40 students a year) over the last few years, most of which with a merit or distinction.
OUR CERTIFICATION AND PARTNERS:
We are a private establishment under contract of the academy of Grenoble. This means that the baccalaureate examinations and continuous assessment done within our school are validated by the French education ministry.

We are a member of the GESBF : Group of Swiss schools that prepare students for the French baccalaureate.
POST-BACCALAUREATE ENTRY REQUIREMENTS:
Swiss and foreign universities and specialized institutes may have specific entry conditions concerning the choice of speciality subjects, minimum grade average, number of successfully passed years in the school....
Don't hesitate to ask for more detailed precisions.
BACCALAUREAT FROM 2021 :  click here for more information on speciality subjects. (click here)