A BOARDING HOUSE FOR WHOM?
Each year approximately thirty young people choose our boarding house for its familial yet cosmopolitan atmosphere, which is both healthy and conductive to effective studying. Everything is put into place to ensure both academic success and personal wellbeing.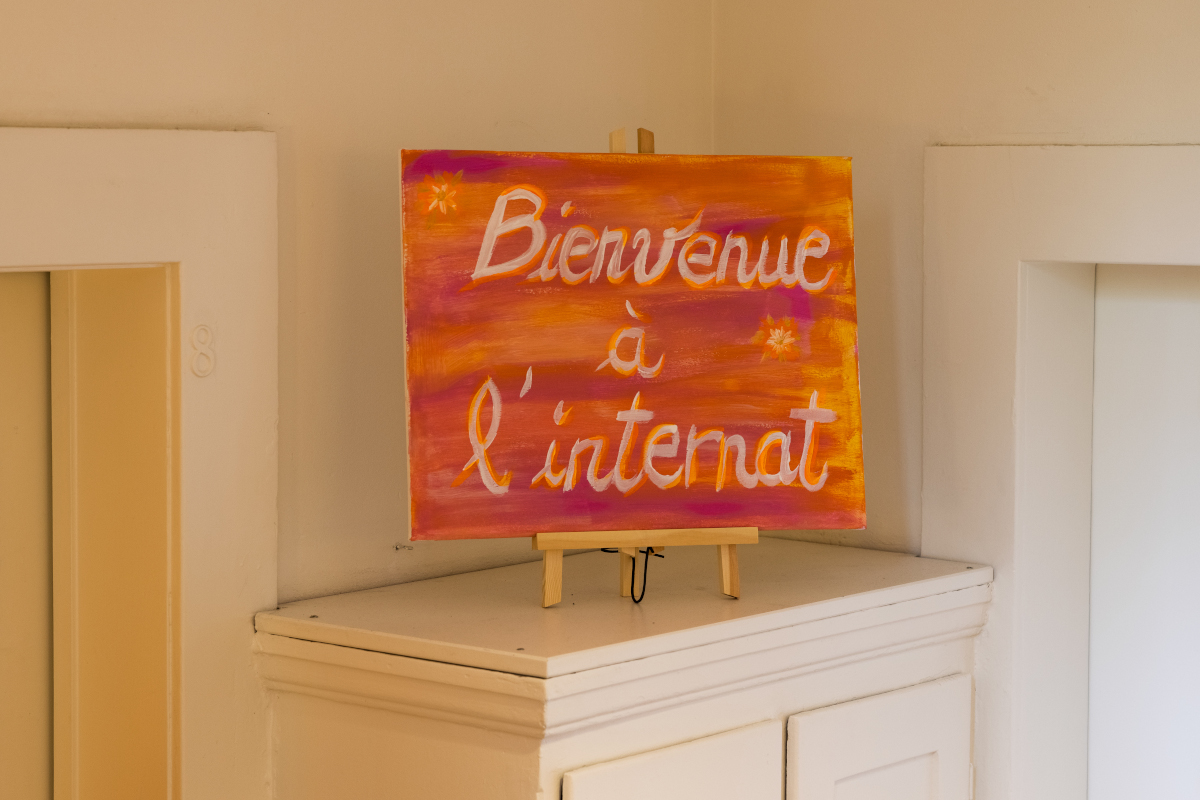 There are many reasons for becoming a boarder (geographical, family, professional, in order to learn French as a foreign language, etc.). The boarding school is a guarantee of academic success thanks to an effective framework of personalised coaching and teaching. Around a third of our borders are from the local area, whilst the rest come to us from all over the world.
WHY CHOOSE OUR BOARDING HOUSE?
Situated at the heart of our campus, the Lycée Töpffer boarding house presents several advantages:
To accomplish their homework and studies our boarders make the most of their personalised study time over the evenings and the weekend, supervised by experienced teachers and the head of house.

To cultivate new skills and interests the boarding house organises various cultural, sporting, musical, theatrical, and overall fun activities such as environmental projects, volunteering, and trips to places such as Marrakech, Corsica, Majorca, etc.

There is plenty of equipment designed for fun available for our boarders: library, drama room, visual media and beamers, football, basketball and volleyball pitches, skateboarding area with ramps, table football, table tennis, outdoor giant chessboard, swimming pool, etc.
Group dynamics and a positive learning environment encourage our students to take part in a wide variety of activities and deepen, as well as broaden, their general knowledge and culture.
OUR VALUES
The boarding school and community life experience as we envisage it enables students to develop and maintain strong social values such as tolerance, respect, mutual support as well as adaptability, all while enhancing learner autonomy and an initiative-taking mindset.
Joseph Gabioud
Principal of Lycée Töpffer
President of the association of Swiss Boarding Schools
DISCOVER AND VISIT OUR BOARDING HOUSE
Virtual Visit

Boarding house Facebook page

Photos